Your preferred partner for employee mental health
Build a sustainable workplace culture and foster employee engagement.
Empower your people to take charge of their well-being through pulse surveys, self-tests, customised courses, and access to clinical psychologists.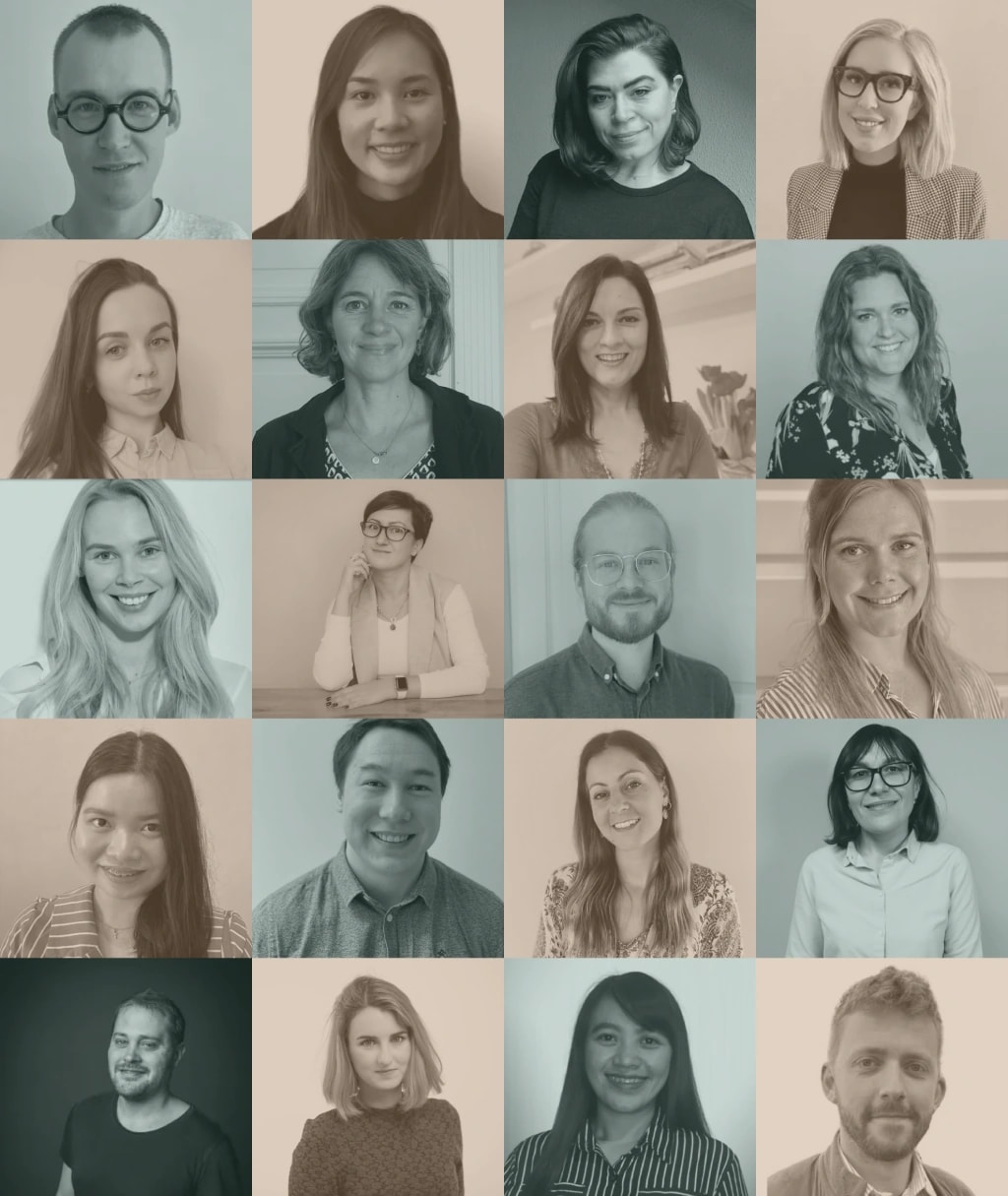 Trusted by workplaces of all sizes
Understand your teams better
Help your organisation thrive with real-time data and metrics. Get anonymous, detailed information that lets you bring out the best in your people.
Improve employee well-being
Empower your teams to tackle stress and build resilience with personalized insights and suggestions - all in one place, available anytime, anywhere.
Build a workplace where people thrive
Create the workplace culture that works for your organisation. Unlock your employees' full potential and develop happier, high-performing teams.
Insights on your people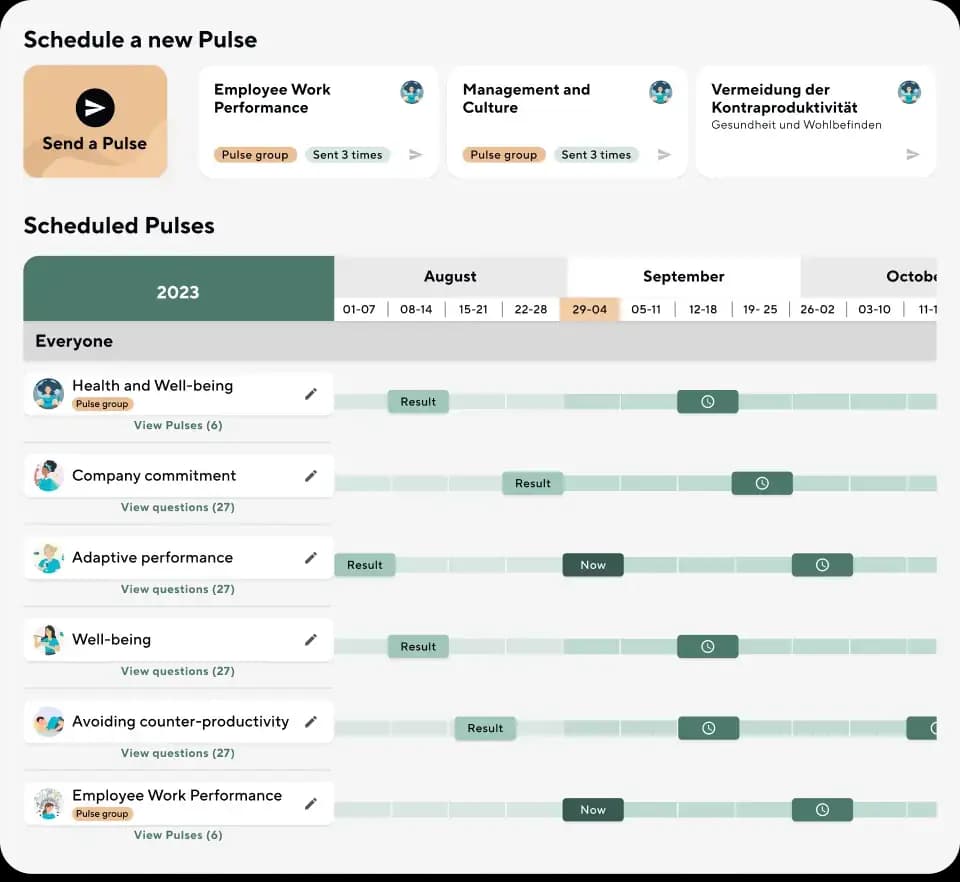 Pre-made pulses
Inbuilt pulse surveys help you gather essential feedback and drive people-focused decision making.
Less admin more action
Get access to an included pulse database that features essential questions covering crucial categories in workplace well-being. Including:
Mental Health and Well-being
Employee Work Performance
Management and Culture
Customise your insights
Categorise employees into groups, create your own questions and customise pulses to suit your specific needs.
Book a demo
Key metrics at a glance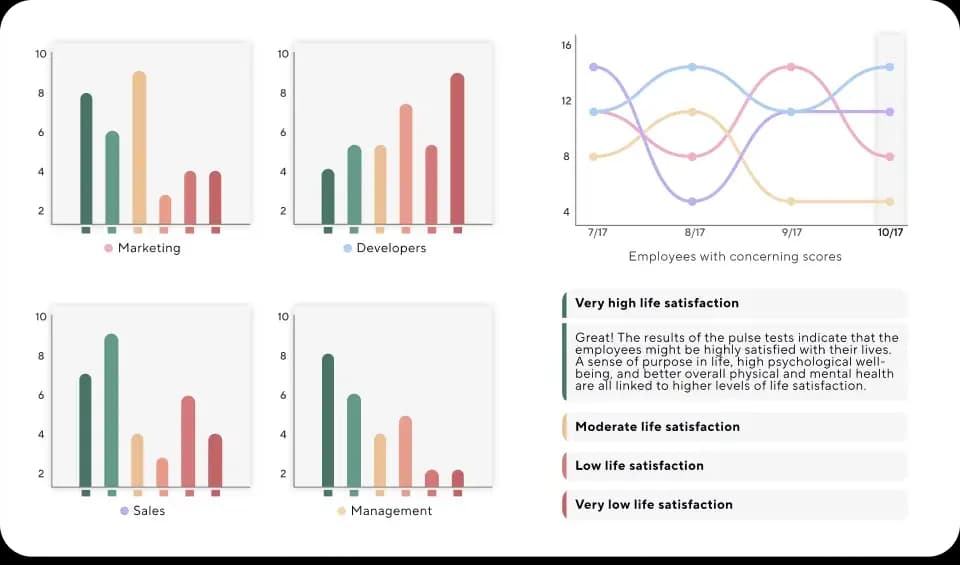 Measure your workplace health
Get in-depth, anonymised insights on your workplace health, organisational culture and employee work performance.
Compare data over time
Contrast results seamlessly across different teams and timescales, letting you analyse the impact of key decisions.
Track scores for specific questions
View question results through clean, customisable charts that showcase exactly how your employees are feeling.
Book a demo
Caring for your employees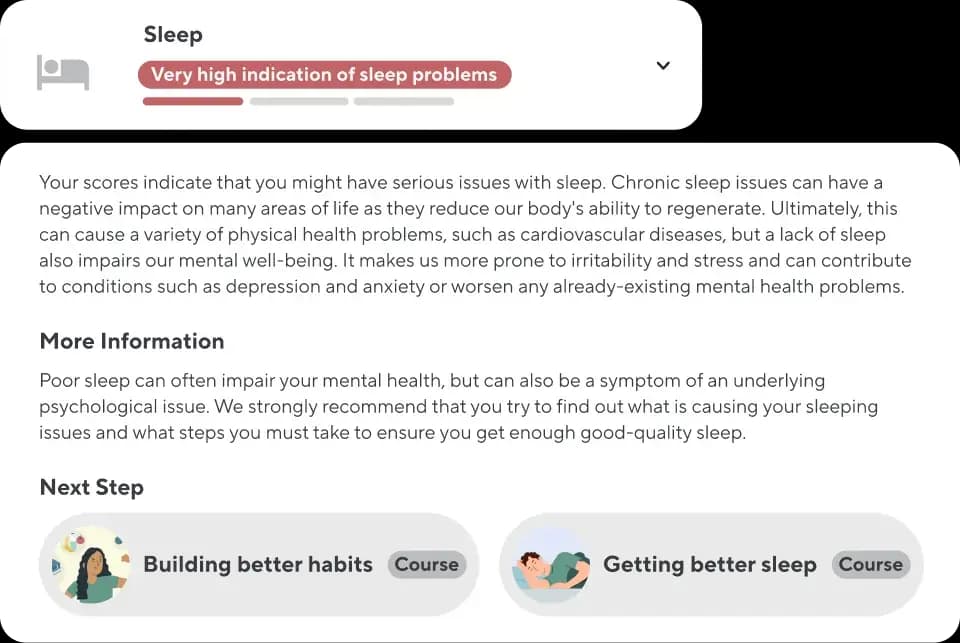 Individualised insights
Give your employees an in-depth look into their own mental health and well-being through inbuilt self-tests.
Courses for employees
Let your people take charge of their own mental health and development through tailored suggestions, courses and self-help exercises.
Access to psychologists
Support your employees by providing fast and confidential access to online consultations with psychologists in their chosen language.
Book a demo
See what our customers are saying